The History of Henna Use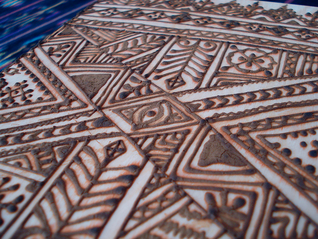 Reconstructing the history of henna use, especially in the ancient period, is very difficult, due to the ephemeral nature of henna and the paucity of visual documentation. We must therefore rely primarily on textual evidence, which is often opaque, and on the archaeological record, which is exceedingly sparse.
Luc Renaut writes of henna in the ancient world, "origin, name, and use: all are uncertain in this period". In dealing with cultural practices from thousands of years ago, it is important to avoid overgeneralization, over-enthusiastic interpretation, and overly-bold assumptions. A single mention of henna in one text is often the only surviving testimony to the henna practices of an entire culture; it would obviously be rash to extrapolate any broad claims from that single text. Nonetheless, we will attempt here to establish the facts of the extant evidence for henna use throughout history.
This information is the result of my own research: please
contact me
if you have questions, or would like further clarification or direction to sources. Please do not copy this information without proper citation.
Click on the links below to explore the history of henna use!
The Ancient World
The Bible
Early Islam
The Middle Ages
Timeline of Henna History
---